Watch this FREE
1-Hour Studio Design Workshop
Get the Hollywood look for your videos at home
This video was pre-recorded from a live workshop
To skip the introduction, jump to 3:26. You can adjust playback speed and skip around to get to the good stuff faster.
Want the Full Step-By-Step Guide to
Build Your Own Studio?
Past Student Transformations
Students just like you are seeing amazing results with this course
________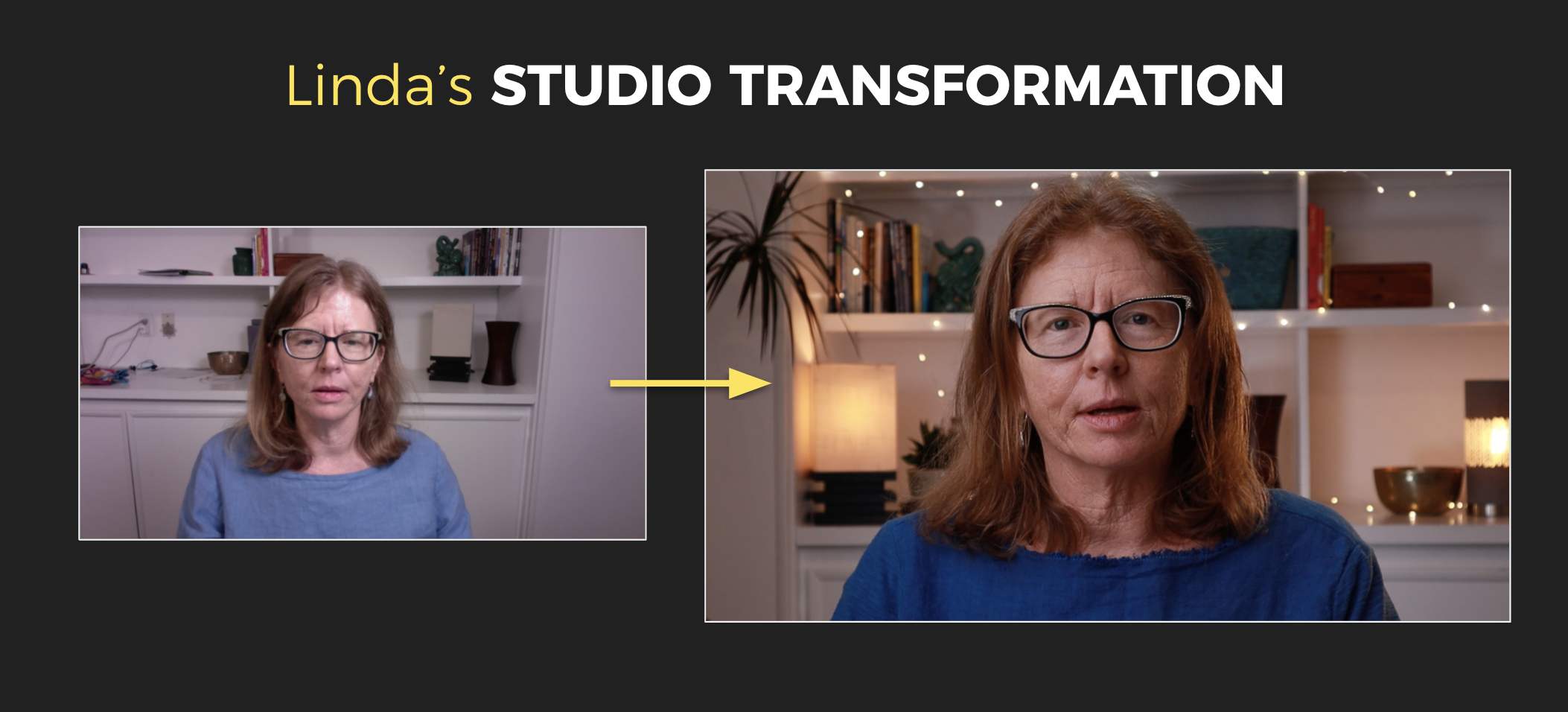 Linda Hargrove
COURSE CREATOR, TEACHER


"Kevin's course is so valuable for anyone who's on camera... It's really 
everything you need to know
 for you and your studio to look and sound great."
Raye Cheng
YOUTUBE CREATOR, COACH


"This course brought together everything I needed to know to complete a functional studio and
saved me a tremendous amount of time
 in the process. Thank you, Kevin!"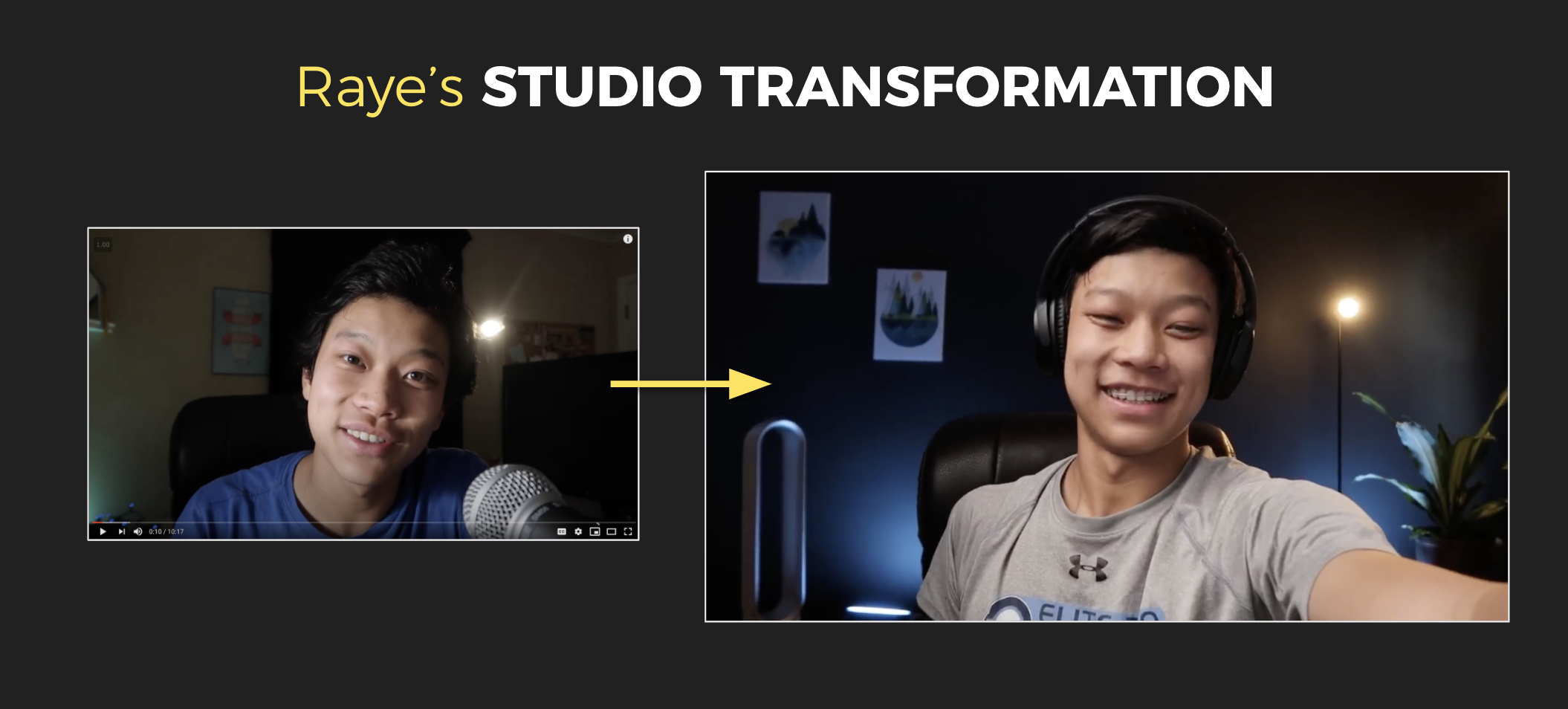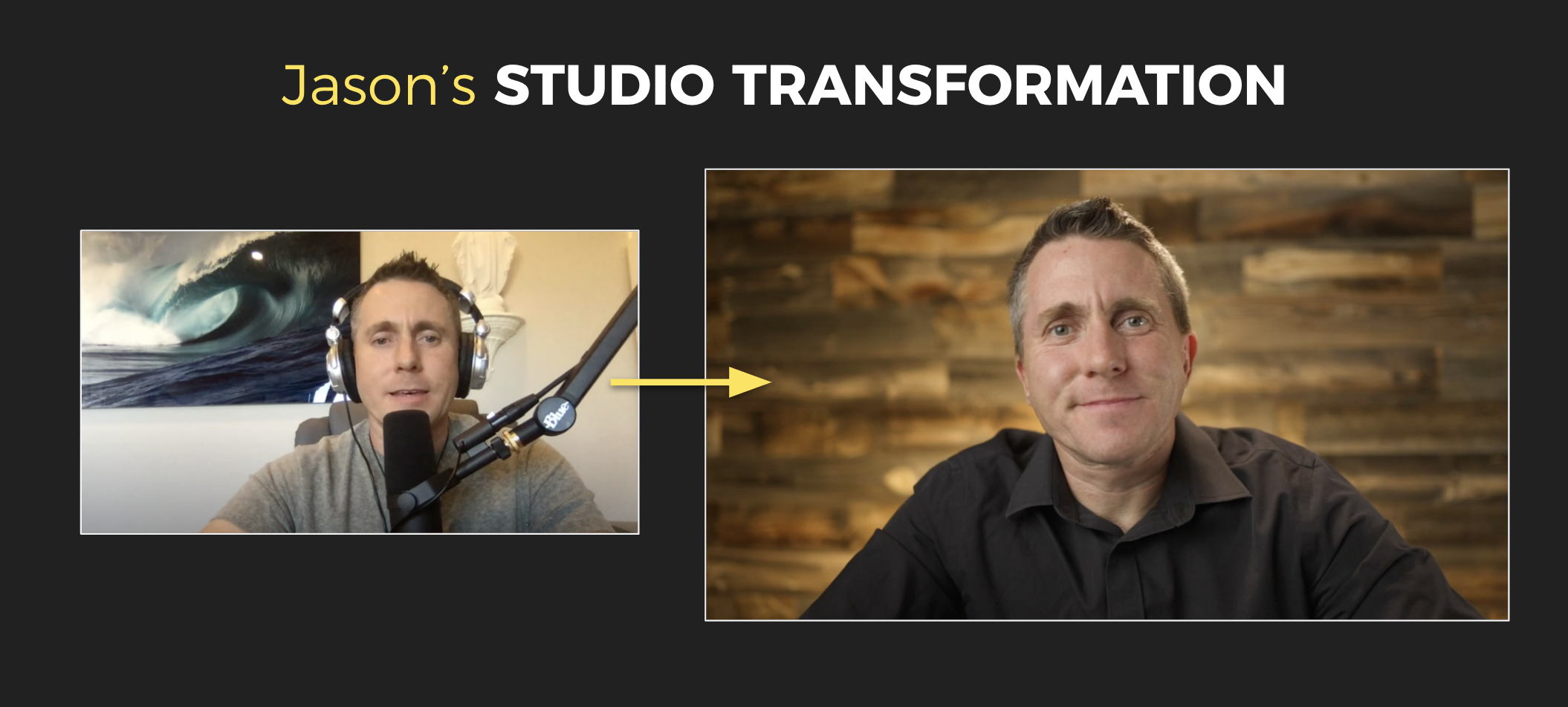 Jason Evert
PODCASTER, AUTHOR


"Kevin transformed our home studio into a professional looking set
I'm finally excited to film in"
Your studio could look like these, or even better!
Get the camera confidence you've been missing
Made for
BEGINNER
&
INTERMEDIATE
Video Creators Just Like You.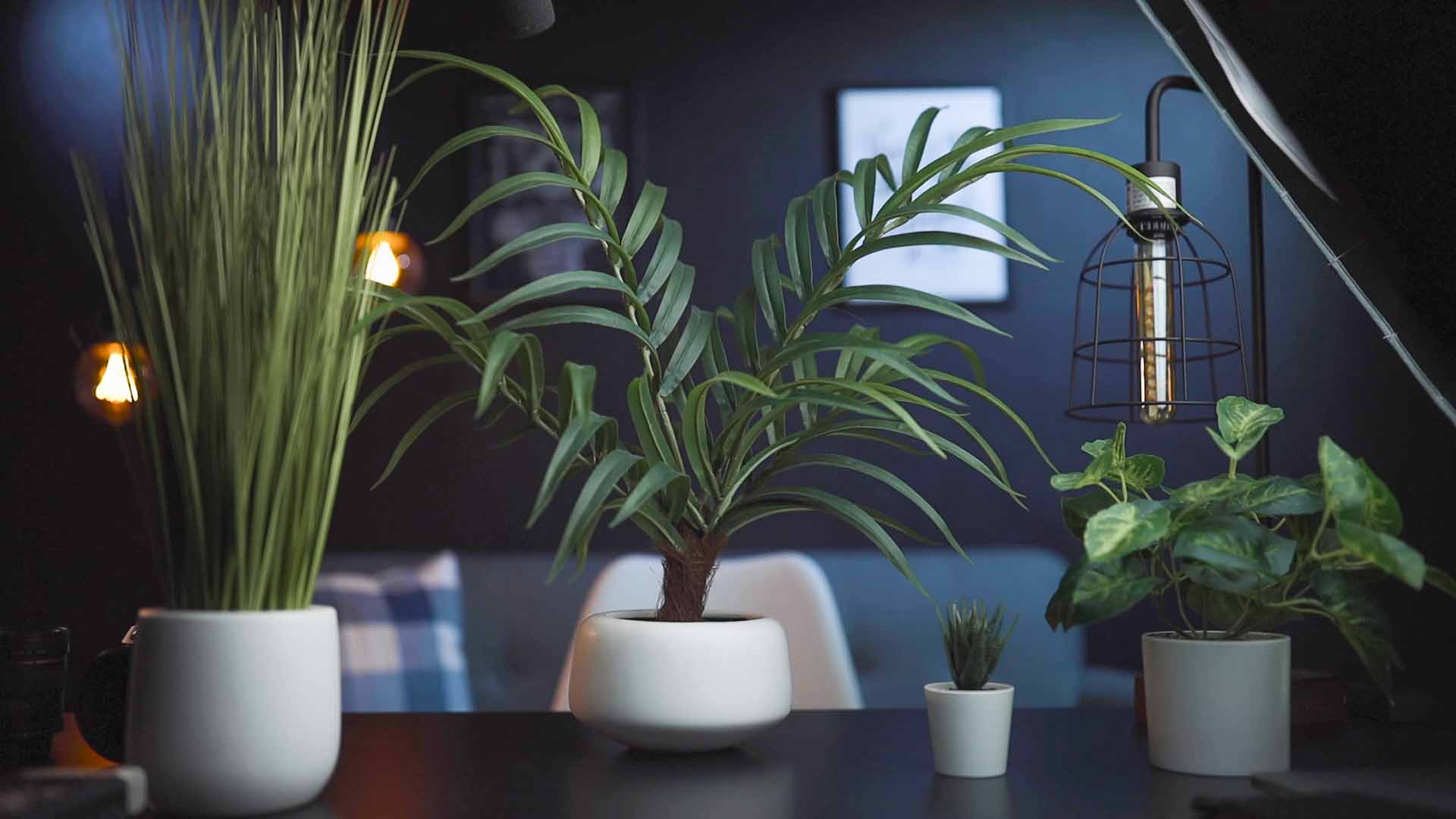 Design Your Background
Discover time-tested interior design techniques used by the world's best professional interior designers. Learn how to create visual depth and construct a cohesive balanced environment that strengthens the impact your videos have.
Discover Your Optimal Room Layout & Positioning
Learn exactly where to position yourself, camera, lights, etc. with precise measurements you can follow. Discover various time-tested room layout formats for how to arrange your furniture and compose your shot.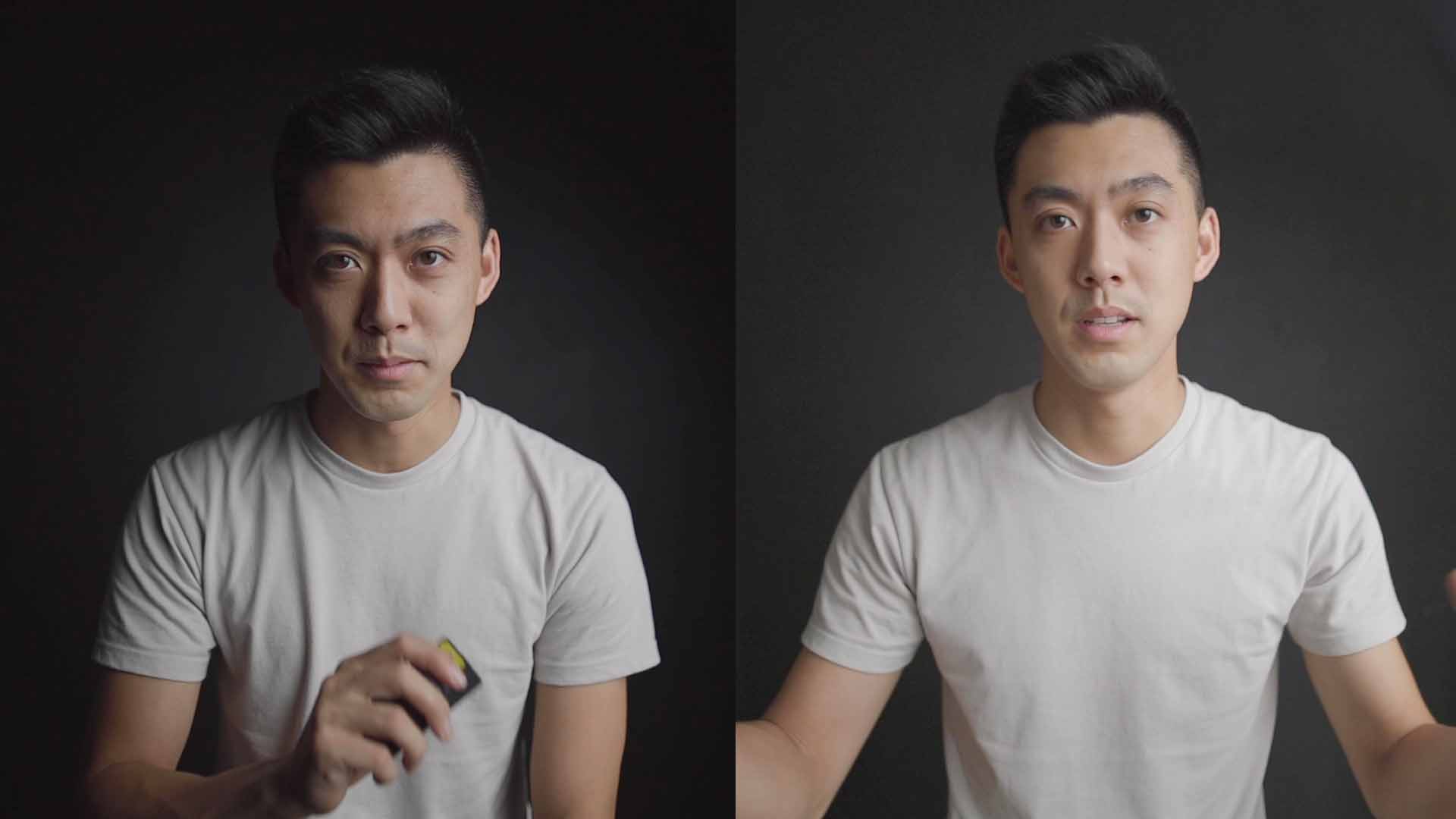 The Secret of Hollywood Lighting
Learn the secrets to lighting yourself. I'll teach you which lights to get and how to set them up. You'll look your most radiant attractive self on camera, and find that your viewers will be naturally more drawn to you and value what you have to say.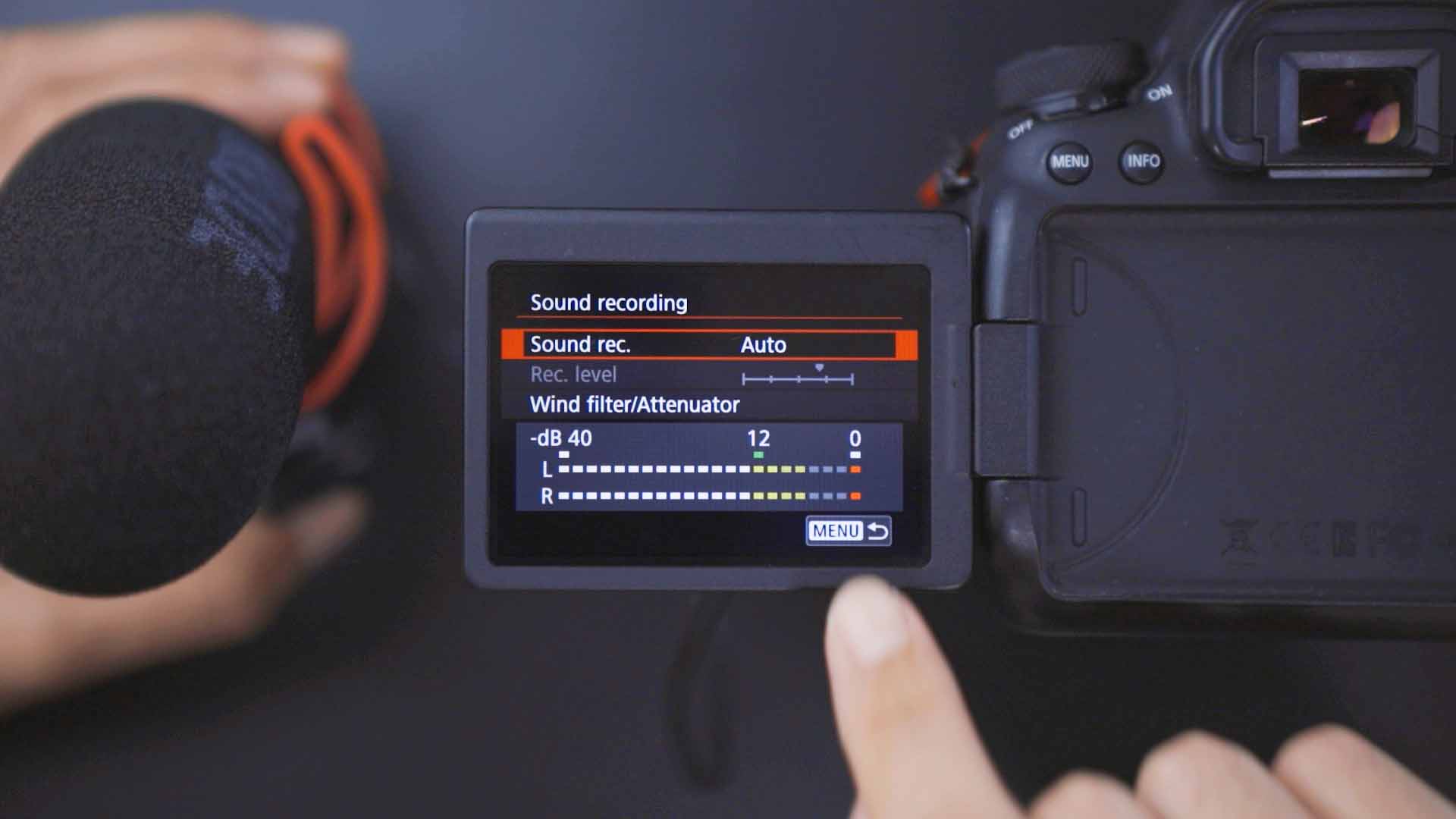 Your Ideal Camera Settings & How To Pick A Lens
Learn the exact camera settings you will need for the most beautiful cinematic results. You will also learn how to identify which lens is right for your specific needs, and how to get a blurry background.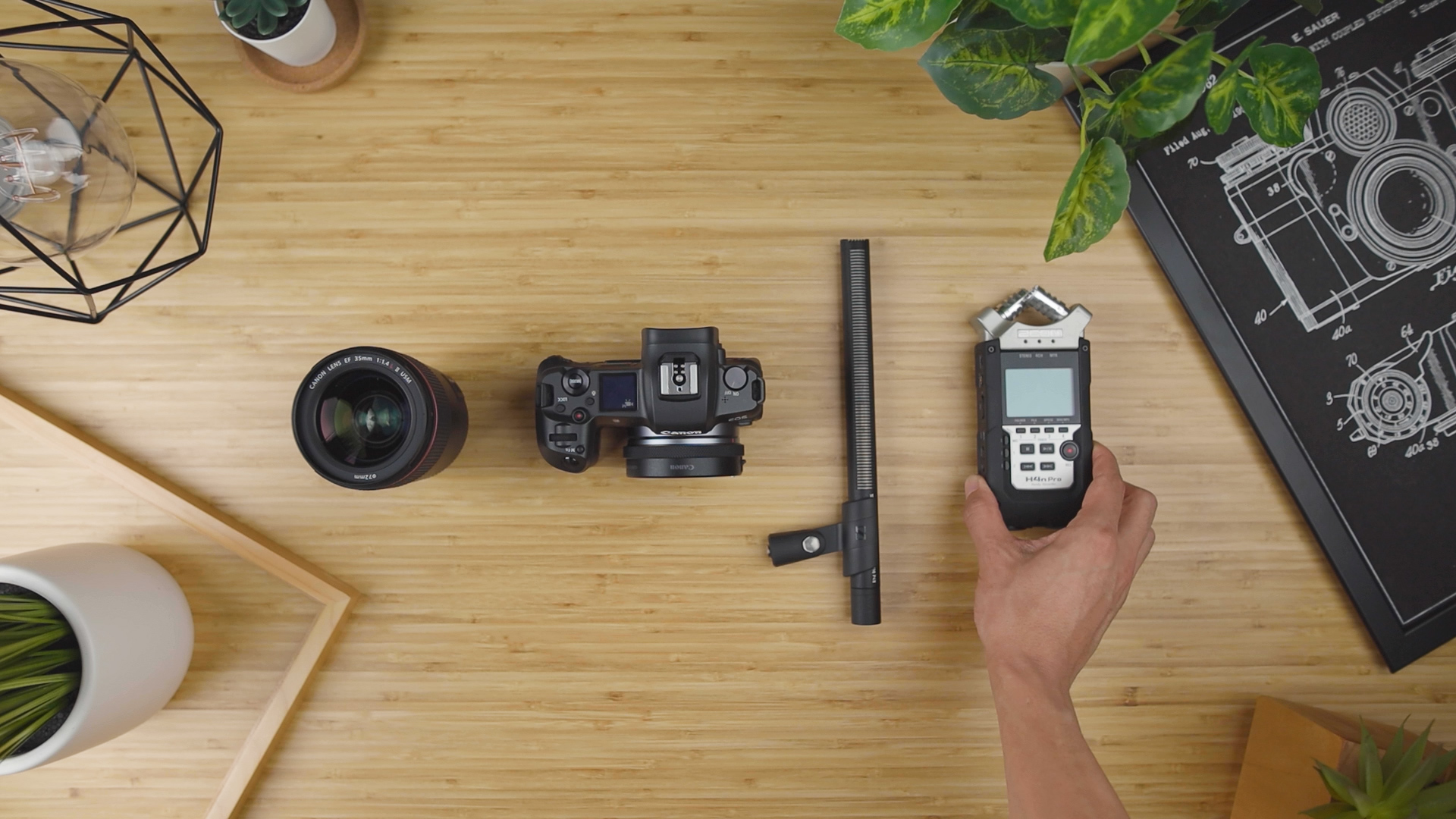 Professional Audio Techniques To Engage Your Audience
Make people want to listen to what you have to say. Learn which microphone to buy or how to use the mic you already have, how to properly position and mount your mic for the best results, how to eliminate distortion and noise, and sound treat your room.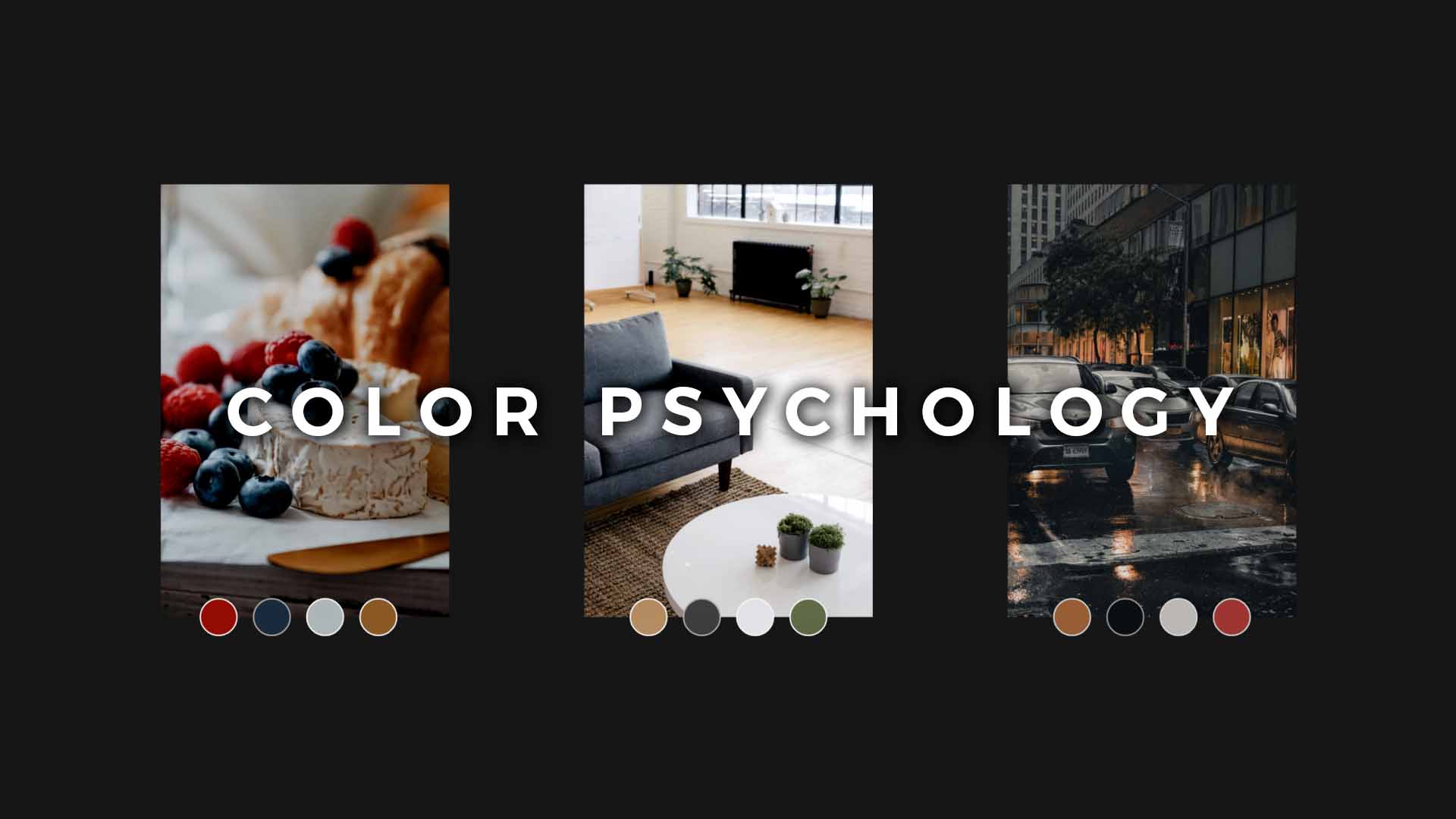 Discover Your Color Scheme
Learn how color psychology affects your viewers on a subconscious emotional level, and how you can design your visual aesthetic as a powerful tool for building a loyal following.
More Student Results
From the Dream Studio Course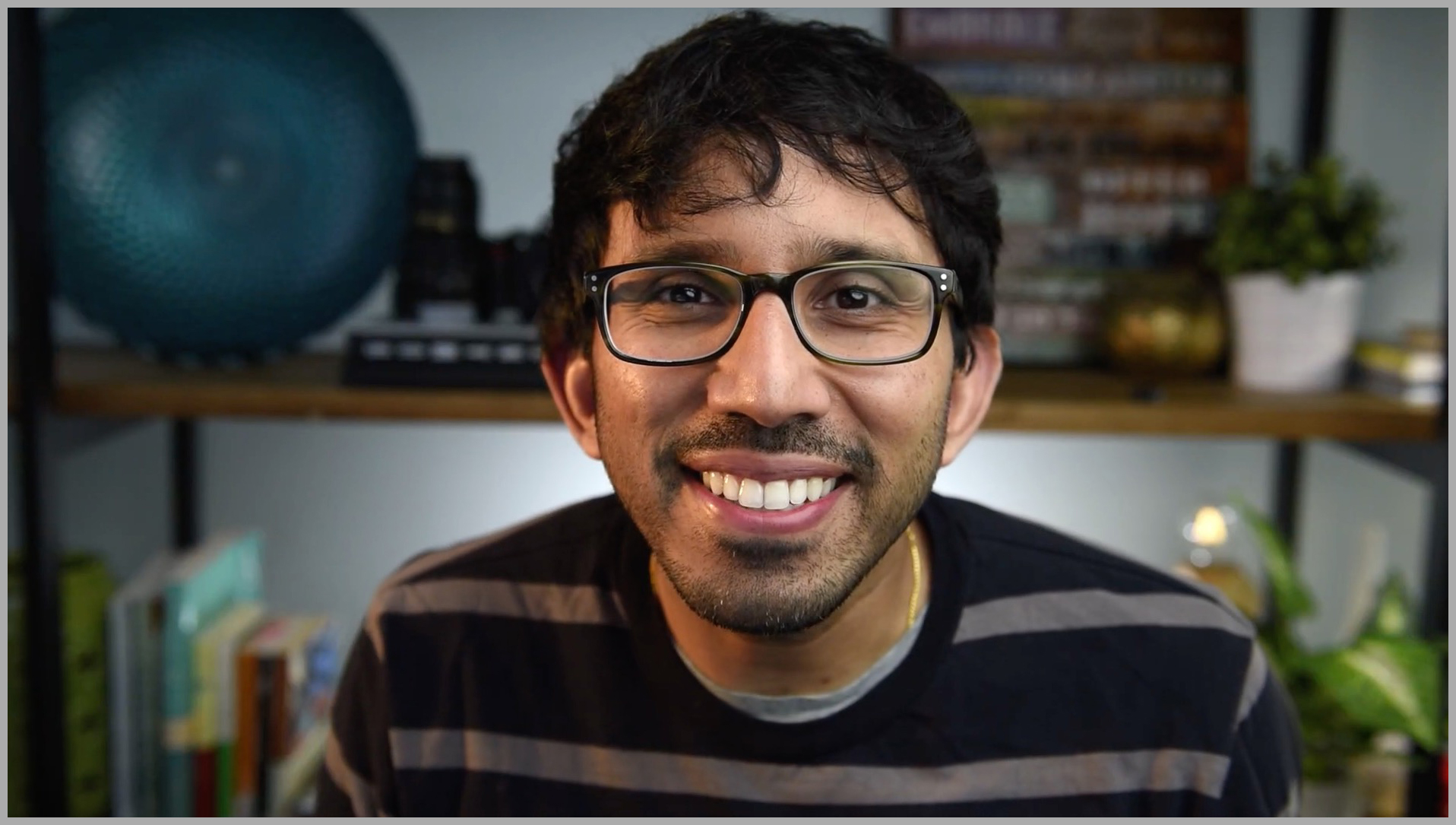 Melvin Varghese, PhD.
PODCASTER, PSYCHOLOGIST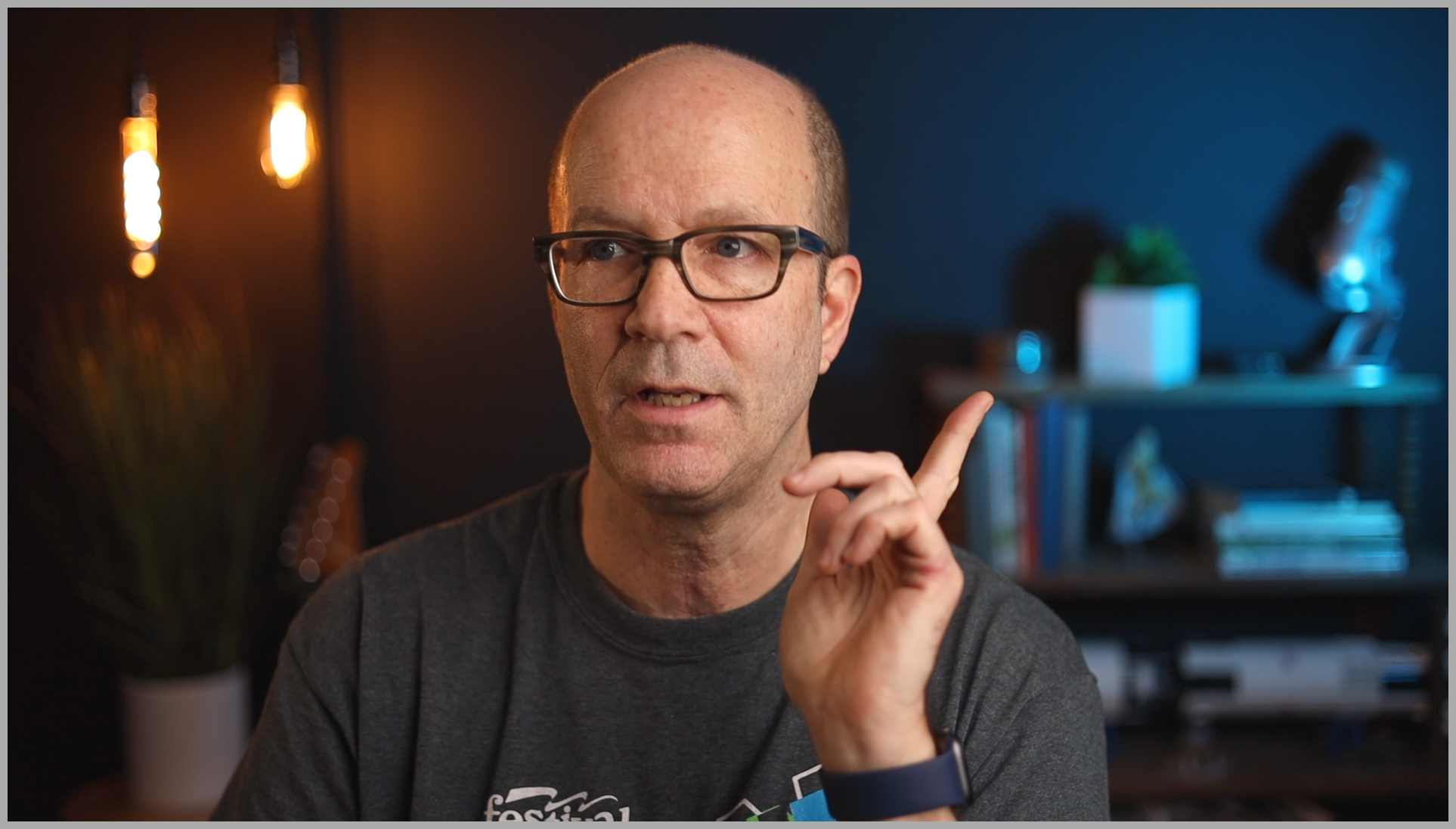 David Levin
WRITER, PROFESSIONAL SPEAKER
If you're
building a video presence
or
filming your own online course
the Dream Studio Course is made for you.
What's Inside The Course
The Dream Studio Course is a step-by-step, self-paced online course.
You'll find it packed with over 4 hours of video resources and specific actionable advice, and contains...
➤
Actionable Video Lessons
Bite-sized "straight-to-the-point" videos designed to take you step-by-step from where you are now, to having a professional-looking studio you're proud to film in.
➤
5 Detailed Studio Breakdowns
See exactly how I place everything in my studio, and all of the settings I've used to achieve the shots you see in this course.
➤
The Complete Studio Gear Guide
Everything you need to know to make the right gear purchase decisions, based on your budget and needs.
➤ FREE Access to All Lifetime Updates
➤ 100% Satisfaction Money-Back Guarantee
Watch a quick preview
Just one of 75+ Bite-sized Premium Videos.
Hand-Crafted Curriculum with Proven Results
"I love the way the course is broken down.
It's very digestible.
It felt like years of filmmaking experience condensed into a single product that I was able to plow through in a weekend, but also easily reference any time."
- Sean Johnson | MARKETER, COURSE CREATOR
Charlie Hoehn
AUTHOR, ENTREPRENEUR, PUBLIC SPEAKER
Your new studio is closer than you think!


This course takes you through the entire process step by step, from interior design to technical gear setup. So you don't need to feel lost or overwhelmed any more!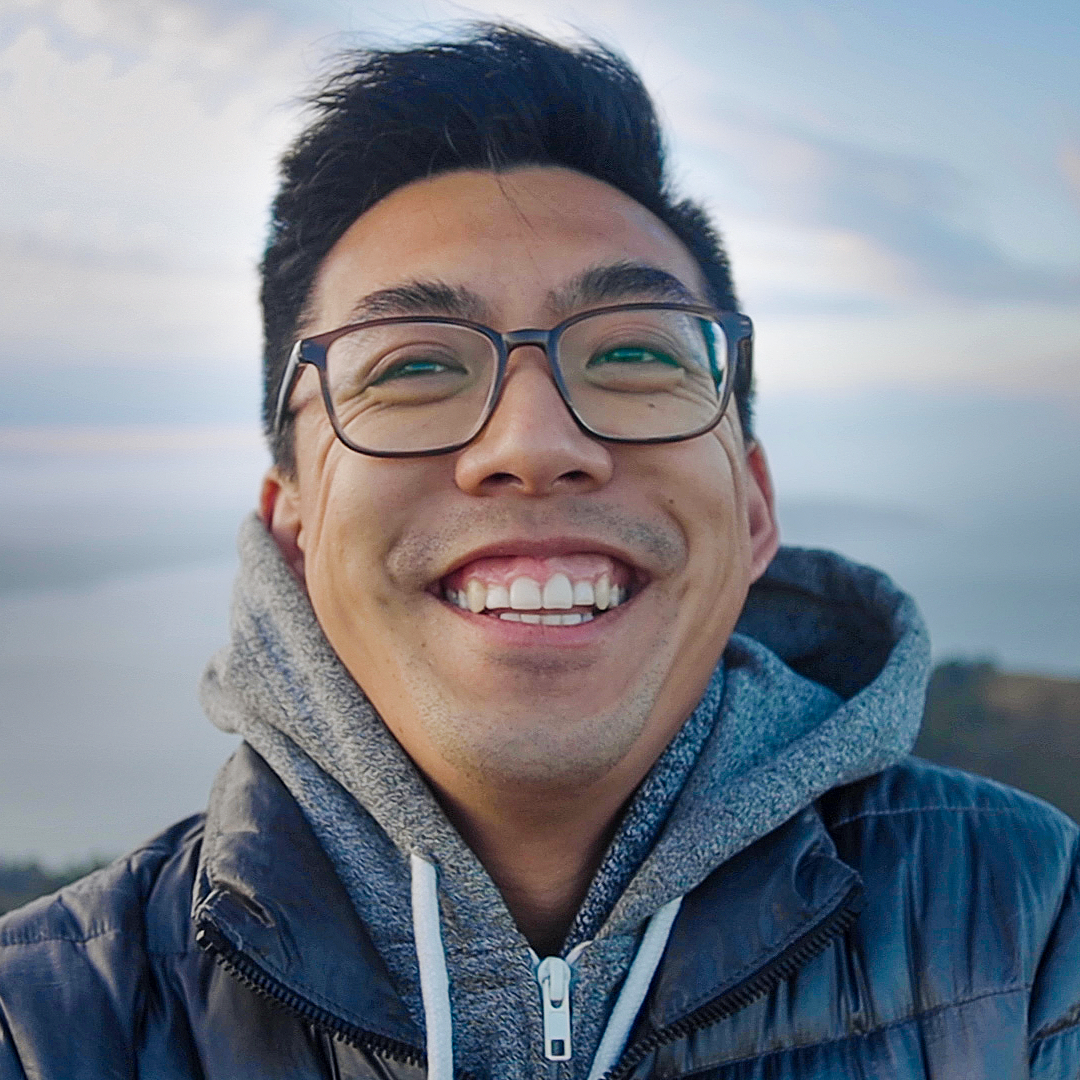 Your Instructor
Kevin Shen
My life mission is to help us connect in deeper human ways. Your audience needs you in ways that only you can show up for them. And I'm here to help you do that.
I started creating videos online over a decade ago. The fact that we can connect over thousands of miles through the screen still blows my mind. The power of video to have a profound impact on so many people is one that text, photos, and even face-to-face can't even compare to in many ways.
I'm here to give you the tools to express yourself and your brand through video because you and your brand have a message worth sharing.
Much love, my friends. See you in the course!
Kevin




Yoshi U
COURSE CREATOR, TAX ACCOUNTANT


"I enjoyed taking Kevin's Dream Studio Course. I bought the course and completed it in a day. It covered a wide range of topics, and
I especially enjoyed seeing the Studio Breakdowns."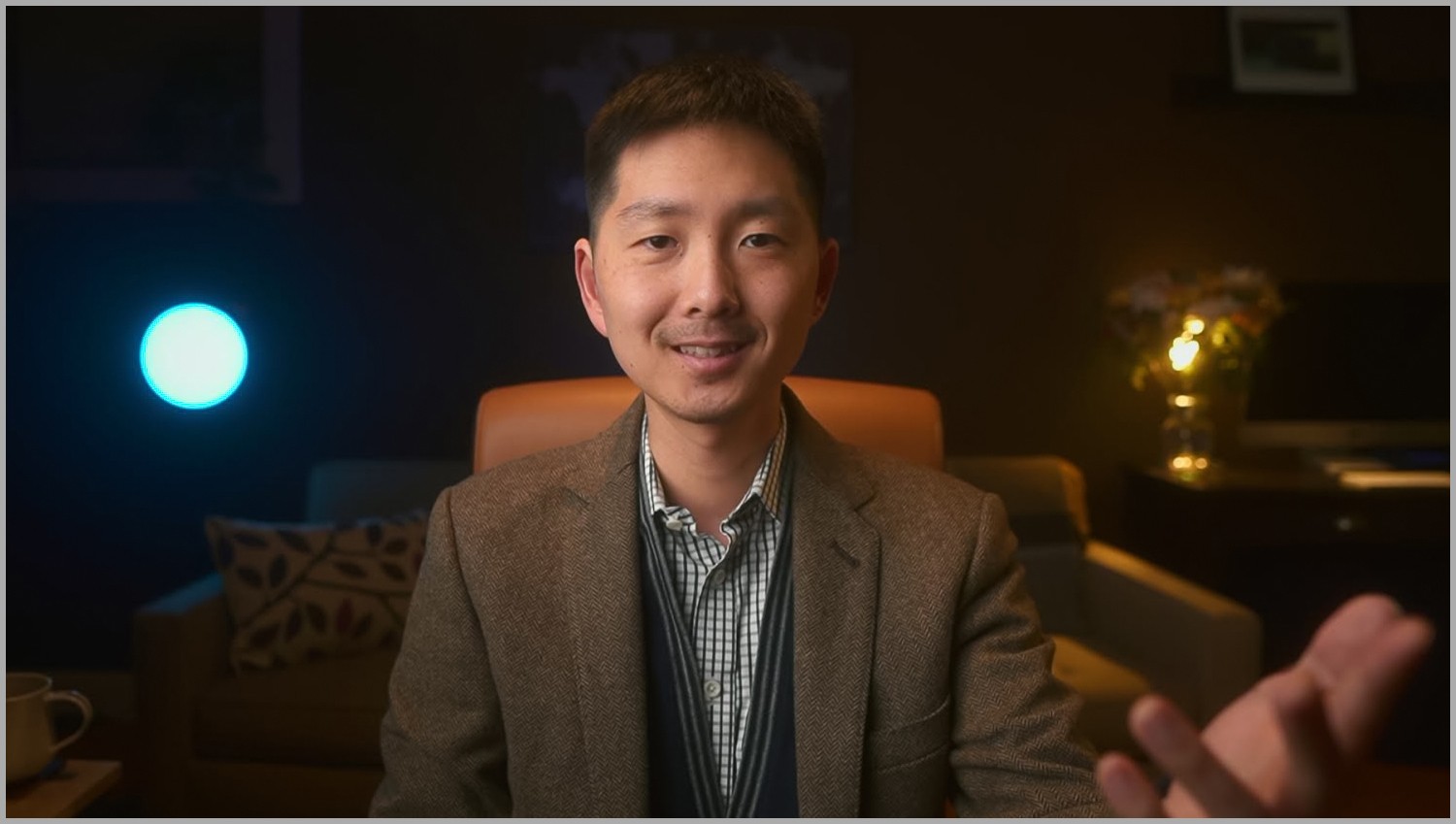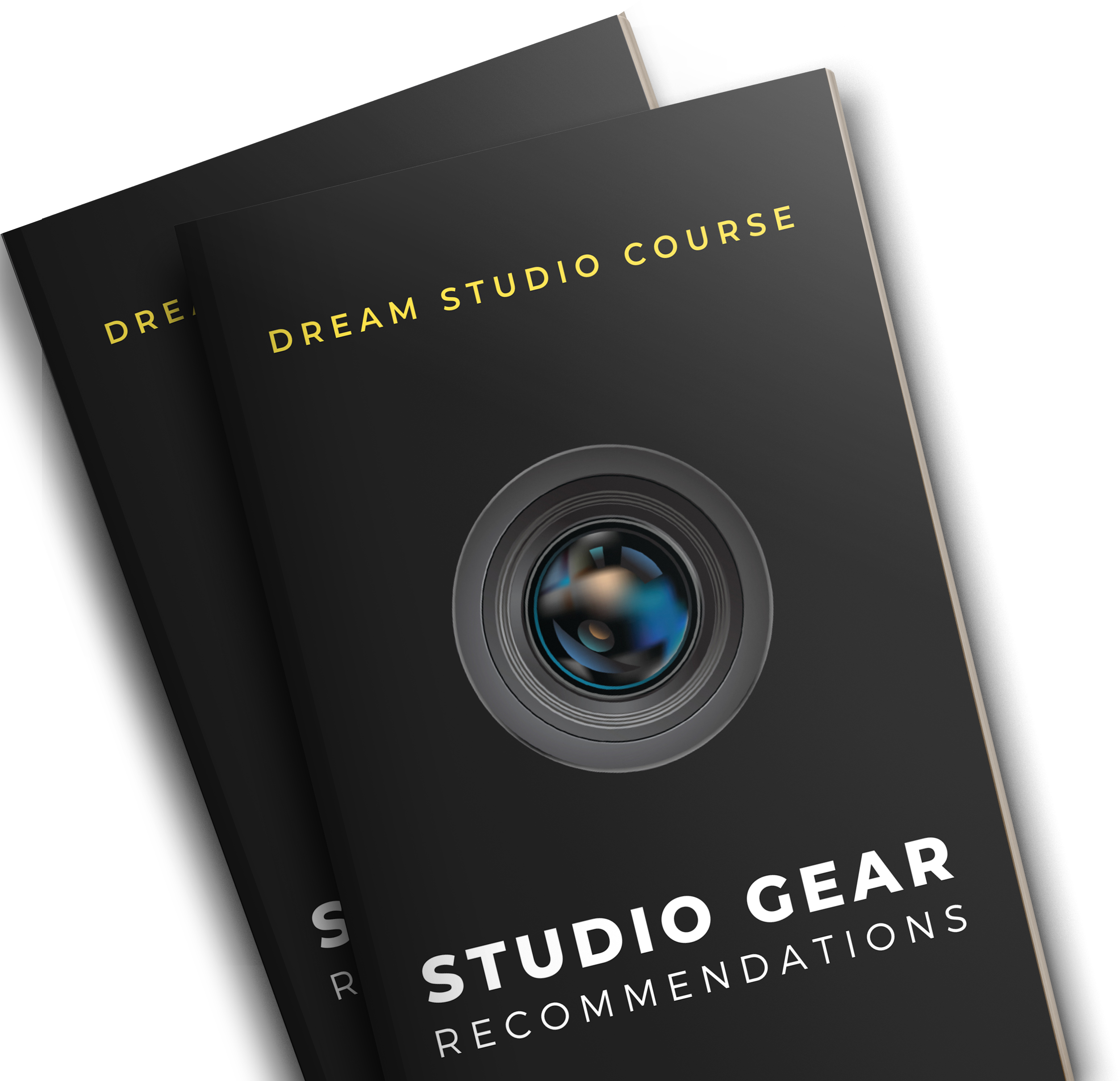 INCLUDED BONUS OFFER ($599 Value*)
STUDIO GEAR GUIDE
Regardless of your budget, you'll find links to all the gear you need inside this detailed 16-page PDF guide included inside the course.
In the past when helping clients one-on-one, it took an average of two full sessions to help them identify and purchase all the gear they need. *At $299/hour, this cost $599. Not cheap! But I've put all of that information into this complete studio gear guide, so you have everything you need to make the right gear purchase decisions. Yours included for FREE when you purchase the course.
Tired of comparing technical product specs on Amazon?
Find all your answers in this complete gear guide.
100% Satisfaction Guarantee
I've put everything you need to know in this course to take your videos to the next level.
But if you're not 100% happy with this course, then I don't believe I deserve your money.
So if you're not completely satisfied with this course, just email me within 30 days of purchase for a full refund.
Simple as that.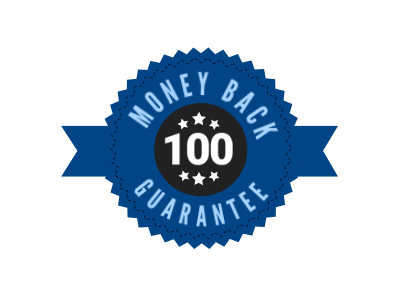 Feeling stuck? Not happy with your videos?
Here's your answer!
Frequently Asked Questions
Who is this course for?
Beginner and intermediate video creators. Anyone who needs to show up on camera and doesn't have a $200k budget to hire a production team to do everything for them.
If any of the following applies to you, then you're an especially good fit for this course: (1) "I know a good-looking studio when I see one, but don't have any idea how to get there." (2) "I did some research on my own, but if I'm honest... I'm still not fully confident that I can achieve my desired studio results on my own yet." (3) "I don't have time to research all this on my own. I would prefer that someone gave me the answers - told me where to place everything & what settings to use."
Can't I just learn all this on the internet for free?
Yes, you absolutely can, but it will require many weeks or months of research and self experimentation. Most of the free information online is quite scattered and non-specific.
I've worked with many others just like you to achieve results, and their specific questions have informed the creation of this course. In the course, I explain specific applications and answers that you won't find elsewhere online. That's because this course is specifically designed to give you studio results and is not intended to be yet another generic videography class that are a dime a dozen on the internet. In the course, you will find everything you need to know as actionable steps you can take right away.
When does the course start and finish?
The course starts now and never ends! This is a completely self-paced online course. You decide when you start and when you finish. All video lessons are professionally pre-recorded, and all the included resources have been created for you ahead of time.
How long do I have access to the course?
With a one-time lifetime purchase you have unlimited access to this course for as long as you like - across any and all devices you own. You'll also get lifetime access to any and all future updates to this course.
What if I don't like the course?
If you aren't 100% happy with the course for ANY reason, simply email me within 30 days of purchase, to request a full refund. This course has proven itself over and over again with past students (see all the testimonials above).
If you are serious about creating better videos, I'm confident this course will help you get results.
More Praise From Past Students
"I feel like you've put so much effort into this. Far more than any course I've purchased before (including many $2k+ courses)
- your delivery is kind and genuine. It feels like you really want your students to succeed; like you're on my side. The diagrams and explanations are crystal clear and straight to the point. You've given me a great introduction to the fundamentals without getting bogged down in unnecessary details. Great job, you nailed it!"
Dave Mason
ENTREPRENEUR, COURSE CREATOR
"Kevin's course has made a huge, positive impact on the quality of videos I make for my YouTube channel. Kevin is the most knowledgeable person I know about everything camera, video, and tech plus he cares deeply about helping you find what is truly best for what you need depending on your goals.
I really wouldn't be where I'm at now, without Kevin."
Alexa Herasimchuk
YOUTUBE CREATOR, PRODUCT DESIGNER
Your videos... are about to look so good.
Here's Everything You'll Get
Inside the
Dream Studio Course
➤
The Complete Step-by-Step Course ($899 Value)
Actionable "straight-to-the-point" video lessons designed to take you from where you are now, to having a professional-looking studio you're proud of.
➤
5 Detailed Studio Breakdowns ($699 Value)
See exactly how I place everything in my studio, and all of the settings I've used to achieve the shots you see in this course.
➤
The Complete Studio Gear Guide ($599 Value)
Everything you need to know to make the right gear purchase decisions, based on your budget and needs.
➤
FREE Access to All Lifetime Updates
You'll get all of this...
$2,297 Total Value
Just $̶4̶9̶7̶
Exclusive $100-Off Discount for First-time Visitors
Get the course for $397
(Special discount expires soon)
DISCLAIMER
This course does not make any promises or guarantees that you will experience increased engagement, clicks, follows, sales, income, or any other results with your videos or business as a result of taking this course. Any results or examples given are only examples that some students may experience, but as with all courses of this type, your results are determined by many other factors, including, but not limited to, your own actions, the market, and external circumstances. Please read the Terms and Conditions carefully.